Shoot for the stars with a local photographer
Join the Girl in the Dark to learn more about astro photography and experience the night sky like you've never seen it before.
Our experience will guide you to the most optimum night and time to photograph our stunning dark skies. If you are up for a real adventure that could be 3 am! Or if you would rather have your adventure close to home and a few hours before midnight that is absolutely ok too.
Limited to a maximum of 4 people to ensure a quality and personalized experience, we will design an adventure with you in mind.
Our adventures start with an hour of theory during the day, covering camera set up, planning and post processing. Then we will venture out in the dark for a couple of hours shooting.  As a proud and passionate local, I can take you to some special spots on Aotea. Come and join me.
What to Bring
DSLR camera
Lens with an aperture of 3.5 or below and a width of 24 mm or below
Tripod
Head torch preferably with a red-light option
Gumboots and warm clothes
Don't have any of the items above? We have spares of everything and you are more than welcome to use my camera.
You never know, your adventure may inspire you to buy your own camera one day.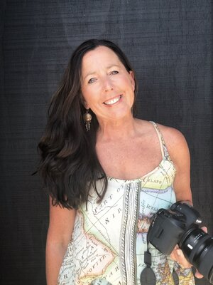 Carol is a proud local on Great Barrier Island and is very passionate and enthusiastic to share her knowledge and secret favourite spots on the island with you. Carol has enjoyed summers at the family bach, Bonnydoon, for nearly 20 years. The love and strong pull of Aotea led her and her husband, Rob, to become permanent residents of Great Barrier Island in 2016. She is a very passionate and energetic photographer, continually in awe of the stunning natural beauty that our gorgeous island offers the beholder... The sunrises, sunsets, landscapes, wildlife & people, and in particular, astrophotography, on this stunning dark sky sanctuary island.