Aotea, Great Barrier Island  ~  A World of its Own
It's crazy, but it's true...A scenic 30 minute flight is all it takes to transport yourself back in time to a very special and unique part of New Zealand. Authentic and natural, best describes Aotea. The land and the people...
Situated on the outer edge of the Hauraki Gulf in New Zealand's only National Marine Park, Great Barrier Island is a mere 90 kilometres from Auckland City - but a world away from your typical holiday destination. Over 70% of the land is protected Conservation Park and with night skies rated 'second to none'... the whole island is a Dark Sky Sanctuary.
To visit Great Barrier Island is to experience life off the grid, under the radar and on the edge... it really is a world of its own!
For more information on what to expect, click here...
We've got all the info on how to get here, where to stay & what to do. Take a look around our website, you'll find everything you need... You can book on-line or if you'd prefer a personalised service, give our friendly team a call now.
Our information and booking service is yours to use, for free! In fact we'll save you money & time, and ensure you get exactly what you're looking for. We're here to help...

Modern Clifftop Accommodation for Two
Stay for 3 nights - Only $250 per night !
Stay for 4 or 5 nights  - Only $220 per night !!
Stay 6 or 7 nights - Only $200 per night !!!
Premium Grade return flights from Auckland
$200 per person
Toyota Rav4 car rental
$65 per day
Click here for more...
Great Barrier Island Dark Sky Sanctuary
On the 19th August 2017, Great Barrier Island celebrated becoming the first island in the world to become a Dark Sky Sanctuary… Gt Barrier Island is taking it's new responsibility to protect it's amazing night skies seriously.
Resident Dark Sky ambassadors, 'Good Heavens Dark Sky Experiences' armed with quality telescopes, binoculars, blankets, bean-bags & information will come directly to your accommodation or preferred viewing location and introduce you to our amazing dark skies.
Fully Flexible Return Flights from Auckland & North Shore
Paradise is Half an Hour Away... with Barrier Air.
All our Premium Flights are Fully Flexible!
That means that no matter what the circumstances, your flights are fully refundable or transferrable right up to 24 hours before your departure time.
Plus, your fare includes a generous 18kg luggage allowance. You can see the live status of flights arriving to and departing from Auckland here... We fly to Great Barrier Island at least 5 times per day - Every day! 
The Aotea Track ~ 3 day hiking package
Lush Green Forests
Stunning Sunsets
Coastal Panoramas
Pristine Wetlands
Natural Hot Springs
Cool Waterfalls
Clean Mountain Air
Unique Wildlife
Sounds like some exotic destination doesn't it?... Hawaii maybe? Or Peru?
Well actually, we're talking about Great Barrier Island! ...The Aotea Track, 3-day Hiking Experience to be precise!
The Aotea Track is Great Barrier Island's very own Great New Zealand Walk and it's right on Auckland's doorstep!
For more information or to book our Aotea Track - All Inclusive Package Deal... Click here
Take a look at our most popular all-inclusive holiday packages.
We are Great Barrier Islands' specialist holiday package provider and our all inclusive booking and planning service is yours to use… absolutely free! In fact you'll save money by taking advantage of our special offers and up to date information.
With over 25 years of local knowledge behind us, we confidently offer you the very best deals in Sealink ferry travel, return flights, holiday accommodation and rental car options.
Check out our Top 10 Great Barrier Island holiday package deals here…
If you'd prefer, we can design a special Great Barrier Island Experience just for you! Let us know your preferences and requirements and we'll take care of everything.
In the News

Great Barrier's 'Must-Do' Summer Experience
-
Welcome Aboard... The West Coast Sightseeing Tour with Lunch is our most popular option for families and couples to experience a really beautiful part of the Barrier from a whole new perspective.

You can help fight Kauri Dieback
-
There is no cure for Kauri dieback, and the disease kills most if not all the Kauri it infects. But our beautiful Kauri can be saved – with the help of people like you.
Aotea Track officially re-opened…
-
It's official - again! Hiking enthusiasts can once again enjoy Great Barrier Island's incredible 3 day hiking experience... The Aotea Track.
Need some assistance?
Our help desk is open every day from 8am till late.
You can email us here...
or call now - 0800 997 222
Come, See, Experience
There's plenty to do here.
For many visitors, exploring the island is the most popular pastime. We always say that no visit is complete without a dip in the natural Kaitoke hot springs or a clamber up to the top of the Windy Canyon.
You'll find awesome art galleries, potteries & museums to visit – beautiful white sand ocean beaches, fantastic bush walks, some great dine out options and a huge range of activities to enjoy...
---
Previews of Paradise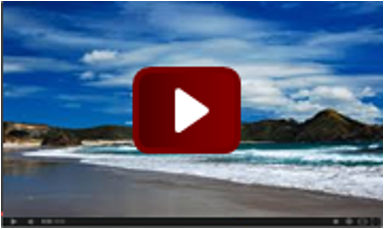 We've put together some Quick-Clips of Great Barrier Island. Take a look around the island - here.
*Header photo credit: www.aerialvision.co.nz