Great Barrier Island Golf Club

Everyone is welcome at the Great Barrier Island Golf Club - 7 days a week!
You'll find our beautiful little 9 hole course just past the Claris Sports Club on the Whangaparapara Road.
Surrounded by stunning views of Te Ahumata, Mount Hobson and the interior of the island, our sheltered course offers even the most skillful golfer a challenging experience!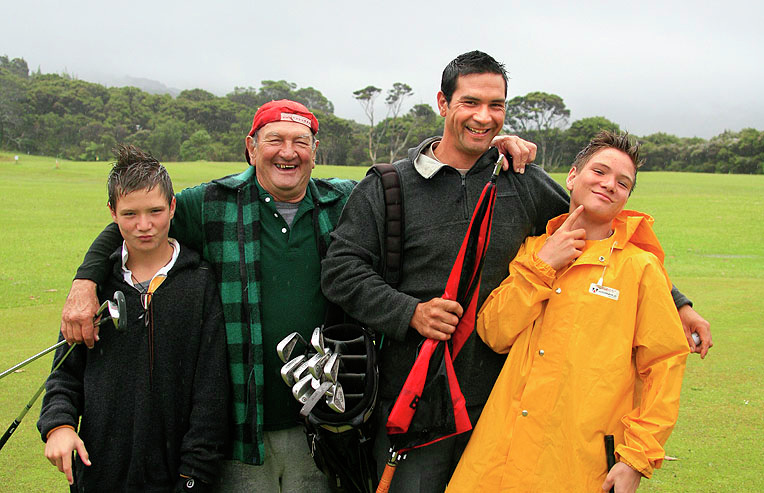 Visitors and locals are always welcome and the course is open 7 days a week with an honesty box system.
Your $20 green fees help towards making the course the awesome facility that it is - thank you.
Club days are every Thursday and Sunday with muster around 11am to 11.30am.
Come and introduce yourself and we'll gladly fix you up with a game.
The club is licenced and you'll get a taste of good old fashioned Barrier hospitality discussing your game over a cold beer or wine with the locals. You'll find a good selection of hot pies and toasted sandwiches available and most Sunday evenings we have delicious meals available.

Green fees: $25 per player
Basic Club Hire:  $5-$20 depending on what you're after.
Contact us: Call us Thursday and Sunday from 11am at the club rooms - 09 4290 420.
If you need to organise hire clubs for a non club day - visit the Rocks Bottle Store in Claris.
They'll see you right with club hire and green fees etc.
Their phone number is 09 4290 118.
Email: gbigolfclub@gmail.com
Facebook: here