Sealink's ferry, the Island Navigator carries cars, passengers and freight to the island.
We depart from Auckland's Wynyard Wharf, three times a week in Winter, and daily in Summer.
Sailings take approximately 4.5 hours to get to Tryphena, the Southernmost port of Great Barrier Island. The time passes quickly as there is plenty to see in the way of stunning scenery, birdlife and marine life... whales, orca and dolphins are often sighted. Onboard you'll find two reading rooms, a cafe/bar and two theatres where current movies are shown.
Book on-line at the bottom of this page.
Great Barrier Island SeaLink Fares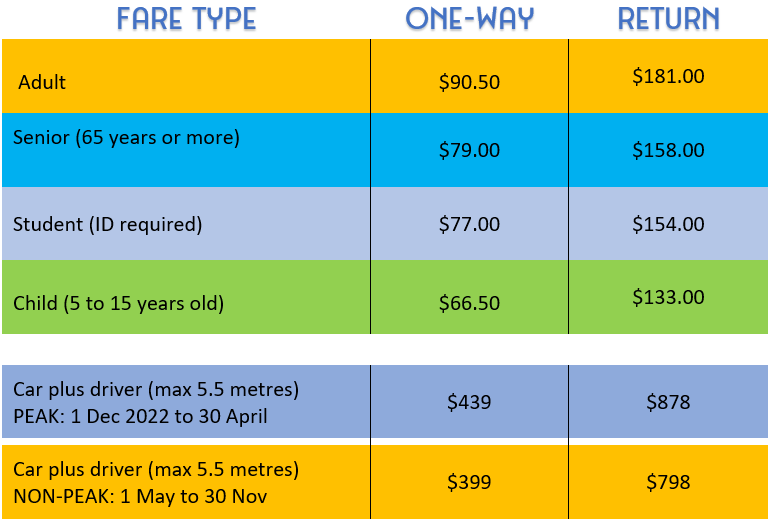 *Seniors - 65+ years & students: Will need to produce their cards.
Car: Up to 5.5 metres. Drivers & Riders: Not included
---
Great Barrier Island Timetables
SeaLink departs from Hamer Street, Down-town, Auckland and arrives at Great Barrier Island approx. 4.5 hours later.
Check the timetable below for departure times and which Great Barrier Island port SeaLink arrives at & departs from on any particular day.
Full timetable from 1 September 2023 to 28 April 2024
Make a Ferry Booking/Enquiry Here
Please take a look at our booking cancellation & change fees - Click here >
---