Fishing and Dive Charters
Everybody knows that there's no fishing like Barrier fishing and whether you're after that
20lb snapper or you just want to catch a good feed you're in capable hands with our local operators.
Here's a selection of the fishing, diving and harbour cruising services you'll find on the Barrier.

Whether you want to catch the big fish, or witness them in their underwater habitat, Hooked on Barrier can take you there - with the local knowledge and equipment you need.
Exclusive use for full day (10 hrs)
Boat rods and fishing rigs included
Bait at extra charge per person
$1,500 for up to 12 people (for whole vessel) plus bait & rods.
Same as full day charter except:
Departure time and place may be constrained by other charters
$800 for half day (5 hours) plus bait & rods.
Half day (5 hours)
Skipper / fishing guide included
Share vessel with other individuals/groups
Minimum number required or trip may be postponed or cancelled
$140 p.p includes bait and rods.
Contact:
Ph: 09 4290 740 - Email: info@hookedonbarrier.co.nz
Web: HookedOnBarrier.co.nz

Welcome aboard Elise - a Genesis 32 Profish. She is powered by a 370 hp Iveco with a surface drive and will cruise 18 knots with a top speed of 25 knots. Equipped with new top of the line electronics and recently refitted with a full galley, on board toilet and comfortable seating, Elise offers a roomy fishing area and a large boarding ladder and platform for divers.
Skipper, Wayne Anderson has been fishing and diving Great Barrier Island's abundant waters for over 20 years and offers full & half day fishing, spear fishing, diving and cruising charters.
Rates: $1000 per day 8 - 9 hours. $650 per half day 4 - 5 hours.
Independent anglers from $150 per person Minimum 3 people.
Contact:
Ph: 027 366 0221 - Email: info@greatbarriercharters.co.nz -
Web: greatbarriercharters.com
Freedom Fishing Charters - Great Barrier Island
Ivan (Skilly) McManaway has been fishing the waters around Great Barrier Island for 40 years, his 6.9 metre Senator Hardtop is an ideal boat for either fishing or diving, licensed to take 6 people. Skilly has been diving here for the last 10 years and knows just where the crayfish will be and never fails to find snapper.
$150 pp for a half day trip, minimum 2.
Baits and rods supplied.
Contact:
Ph: 09 4290 861
Email: skilly@freedomfishingcharters.co.nz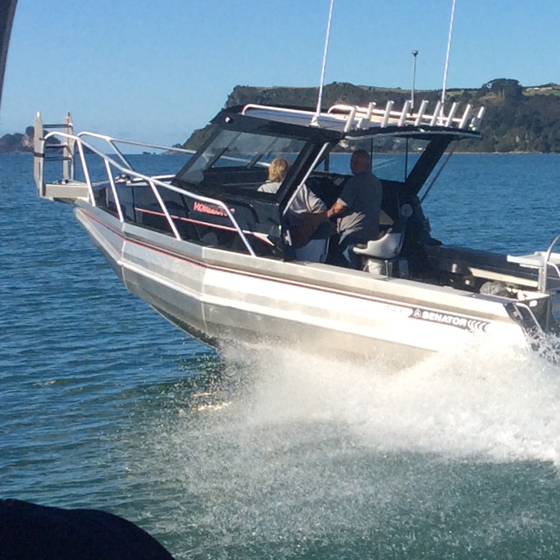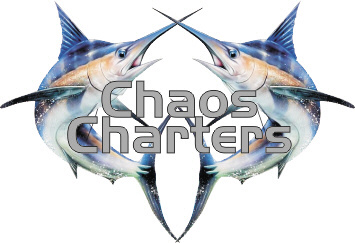 Chaos Charters
Chaos Charters is run by the knowledgeable and experienced skipper Barry Kearney. They offer a range of Great Barrier Island fishing and scenic trips to meet your needs.
Operating between November and April out of Tryphena Harbour on fishing grounds abundant with marine life and home to some of the best snapper fishing available. Also seasonally Hapuka and Kingfish, with by catches of Trevally, Kahawhai and Blue Cod are commonly caught.
Half day fishing/scenic trip (4-5hrs) from $700
Full day fishing/scenic trip (8-9hrs) from $1,200
3 day Package 4-5 anglers @ $1000 per angler
Includes:
3 days 2 nights with on board accommodation
Return airfares ex. Auckland to Great Barrier Island
On island transfers
All on board meals supplied
Bait and burley included
Limited amounts of ground tackle available

Contact:
Ph: 027 297 3141 - email: info@chaoscharters.co.nz - Web: chaoscharters.co.nz