Go Great Barrier Island Day Tours offer the 1st time visitor a great opportunity to discover the best of the Barrier - all in one day!
To begin your island discovery excursion you'll fly direct from Auckland Airport on the morning flight. Your tour will include all of the Barriers' highlights but you'll also get to discover some of it's lesser known secrets, before you depart Great Barrier Island for Auckland on the 5pm flight.
Great Barrier Island Highlights & Harbour Tour Package

Tariff
$691.75 per person - minimum 4
This package is ideal for those wanting to explore Great Barrier Island's beauty by air, land and sea. You're about to discover why they say Great Barrier Island is a World of it's Own!
Your Itinerary
You depart Auckland for Great Barrier Island flying over the City of Sails and the beautiful Hauraki Gulf Islands.
Keep a lookout for whales and dolphins… commonly sighted in the gulf.
We meet you on arrival at Claris Airport and transfer you to Whangaparapara Harbour to board 'Sundancer' by 9am. Once aboard your ultimate tour truly begins. View the west coast of Great Barrier Island from the sea as you meander through the Broken Islands, visiting the Gannet colony and squeezing through Man of War passage into the beautiful Port Fitzroy Harbour. Chris will find a sheltered spot for you to enjoy a deliciously fresh lunch... especially prepared for you on-board Sundancer.
After lunch you will be met by your tour guide at Port Fitzroy Wharf and and welcomed aboard your own personal tour coach.
You'll then continue back down the east coast of the island by road. The tour includes a stop and short optional bushwalk at the spectacular Windy Canyon.
You'll really enjoy the magnificent east coast beaches and scenery as we make our way down the island. Stretch your legs along beautiful Awana surf beach while we prepare your al fresco afternoon tea break before returning to Claris.
You'll have time to explore the Gt Barrier Island Community Arts Village and Museum before checking in for your return flight to Auckland Airport.
Tour package includes:
Return airfares from Auckland Airport
Guided tour around Gt Barrier Island
Harbour Cruise with on-board lunch
Glenfern Sanctuary guided tour
Tour map & brochures
Very informative commentaries
Plenty of great photo opportunities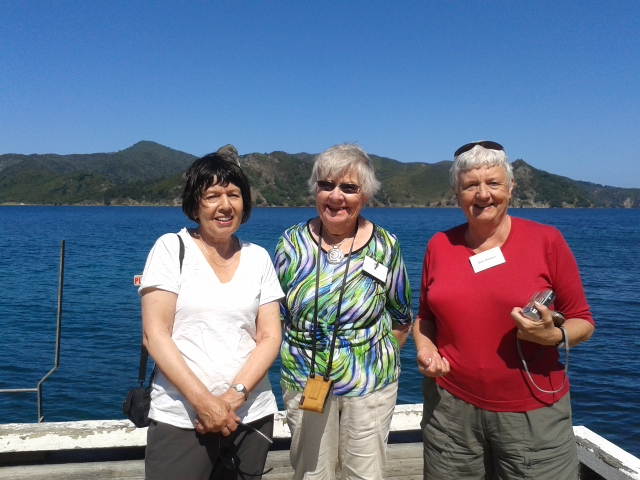 Would you like to check availability of this tour package?