Hikers Delight

How fit are you?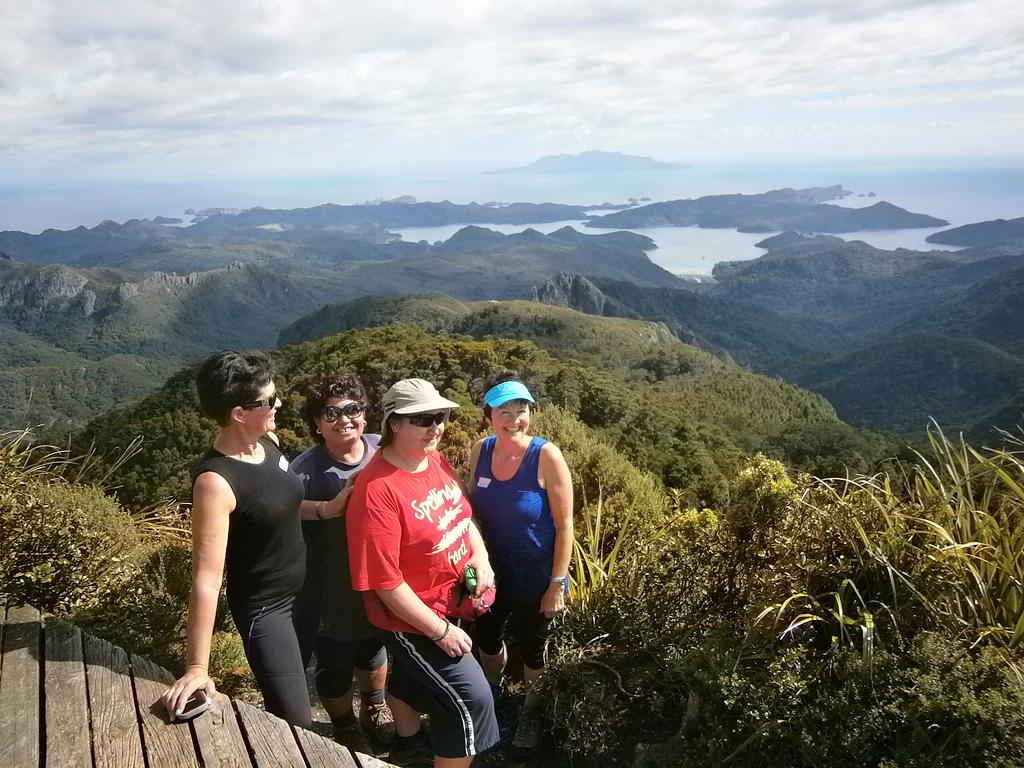 Day One: Your group checks in at 'Barrier Air' Auckland Domestic Terminal at 9.15am for your 10.00am take off. A beautiful 30-minute scenic flight across the Hauraki Gulf sees you landing at Claris Airfield around 10.30am. You'll be met and welcomed by your personal driver/guide for the weekend and after stopping to pick up any supplies you may need, we tour up through the island to the beginning of todays trail at the spectacular Windy Canyon. 2 hours beyond this point sits the summit of Hirakimata or Mount Hobson, our highest peak at 621 metres.
After lunch on the summit you'll continue down to the Kaitoke hot springs for a well-earned spa in these totally natural hot pools. 40 minutes level walking from here you'll team up with your driver again and transfer to your accommodation for check in. Great Barrier Lodge sits right on the harbours edge in Whangaparapara where you'll enjoy a cold drink and a hot meal after each days hike.
The total track time for this hike, including 20 minutes for lunch and 20 minutes for the hot springs is between 5 and 6 hours.  
This package see's the 4 of you sharing a refurbished suite...
If required you can upgrade to two private harbour view studio's for an extra $45 per person.
All linen provided - just bring your beach towels.

Day Two: After breakfast we head north once again through to Okiwi to the beginning of todays walk - The Okiwi to Harataonga Coastal walk.
This track used to be the only route North until the New Zealand Army pushed the main road through, back in the 40's. The trail is elevated and takes in some spectacular coastal scenery. This is an easy grade walk although it takes around 4 hrs. Find a nice spot on the way to enjoy your packed lunch.
You'll finish the walk at Harataonga Beach and a beautiful Barrier beach it is.... Nicely situated off the beaten track and definitely worth the walk. Have a swim or a rest on the beach before your transfer arrives (approx 2.30pm). We'll  stop off at Claris on the way back to pick up your rental car.
Day Three: You'll be able to explore the rest of the island at your leisure. Check out the Mermaid Pool, Medlands beach, and Tryphena. The local museum at Claris is well worth a look, as is the local art gallery and Shoal Bay Pottery in Tryphena.
Leave your car at Claris Airfield when you check-in at 4.15 for your 5.00 pm departure with 'Barrier Air'
Do these hikes sound a bit extreme? We have alternatives for the less adventurous.
Tariff:
This package includes return flights, 1 day car hire, island transfers, 2 nights at Great Barrier Lodge and a track map/info sheet.
$432 per person - minimum 4 people