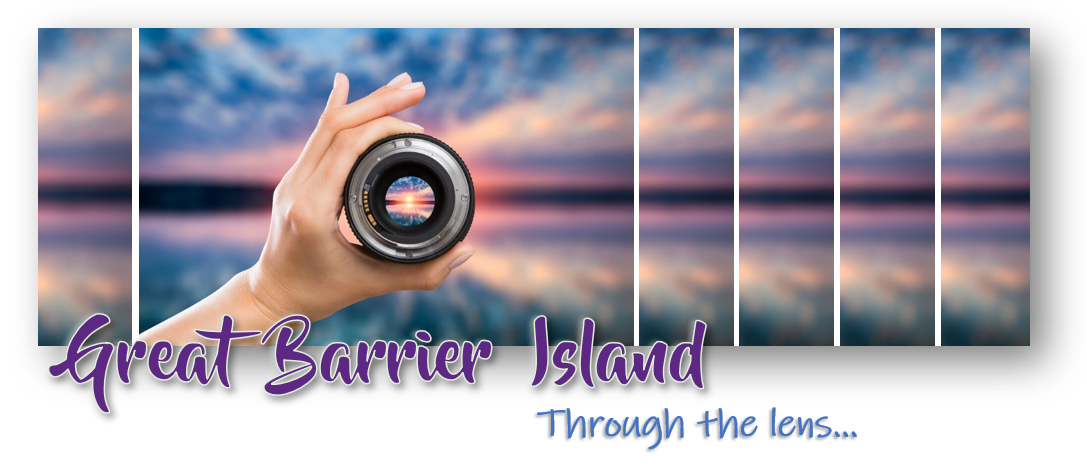 Take a look at the Barrier through the eyes, and lenses of some innovative & adventurous visitors... and their videos cameras.
Drone technology has allowed us to truly obtain a 'birds eye view' and some of the footage below will leave you breathless.
Grab a coffee, put your feet up... and enjoy!
Aerial Vision was created by Glenn and Deb McLelland in 2013 to create top quality, unique, photographic and video solutions.
Their home base is Kerikeri in the Bay of Islands, New Zealand.
They offer their services to those wanting high quality photography, aerial photography, aerial video, real estate photography.
This video, shot on Great Barrier Island in 2014 showcases the island stunning East Coast, with great coverage of Harataonga, Awana, Medlands and more...
Sam Price is a bit of a legend around these parts.
He's become an ambassador for Great Barrier Island and his enthusiasm is infectious.
Over the years Sam and his team of loyal mates regularly visit Great Barrier Island...
Sometimes it's a quick trip over just for a legendary burger and chips from Swallow - the Barriers best burger shack. Sometimes it's to get stuck in helping the local kids up-skill their water sports.
You'll find plenty of amazing stuff on Sam's Channel - OXS TV
For now though - Here's Sams Top 5 for Great Barrier Island.
This is a great video by Sebastian Solberg. He and his good mate Johnny Prigg, decided to take on the Barrier's lesser travelled routes by bike. They gave themselves a challenging 3 day window and planned an adventurous itinerary that offered them a great look at the diversity and uniqueness of the Barrier and it's people. Now you can take a look at some of the beautiful scenery and amazing terrain that Sebastian and Johnny encountered during their incredible journey. Warning: The footage shown in this video could lead to uncontrollable desires to get on your bike! We interviewed Seb and Johnny about their journey... Read about it here...
Brendon Smale has done amazing job here...
The video starts off from a holiday rental in the Medlands Valley and takes us on an amazing journey around the lower half of Great Barrier Island. We get to enjoy great elevated scenes of Medlands Beach, Kaitoke Wetlands, Okupu and Tryphena areas.
Keep your eyes peeled at around the 2.05 minute mark... where we get to see some beautiful footage of dolphins in all their power and glory at Okupu.
Enjoy!
Here's one from 2013 by Ben Harrington.
Ben grew up on Great Barrier Island and this great video shows Ben and his on-island mates, the Schmidt brothers, doing what comes natural to a Barrier boy!
Grab your Go-Pro and a couple of bikes... Pedal down to Medlands Beach, throw a ball around, score some absolute ace baskets!...  
Get hungry, get lunch.
Then we see the lads top off a great the day with an up close & personal encounter with another great bunch of Barrier locals, down at their home beach at Okupu.
Nice one boys!
Just in case you missed it on our home page..
This little clip has us looking up from - rather than down upon, Great Barrier Island. The only island in the world to be awarded Dark Sky Sanctuary status... and one of only 3 sanctuaries world-wide, Great Barrier Island's night skies can only be describes as unbelievable. 
Our on island ambassadors and local Good Heavens ~Dark Sky Experience guides offer fantastic interpretive tours and experiences.
They'll come directly to your accommodation or arrange to meet you at a suitable viewing location.
To take a look at some short clips about Tryphena, Medlands, Okupu, Whangaparapara, Awana and Claris areas... click here...