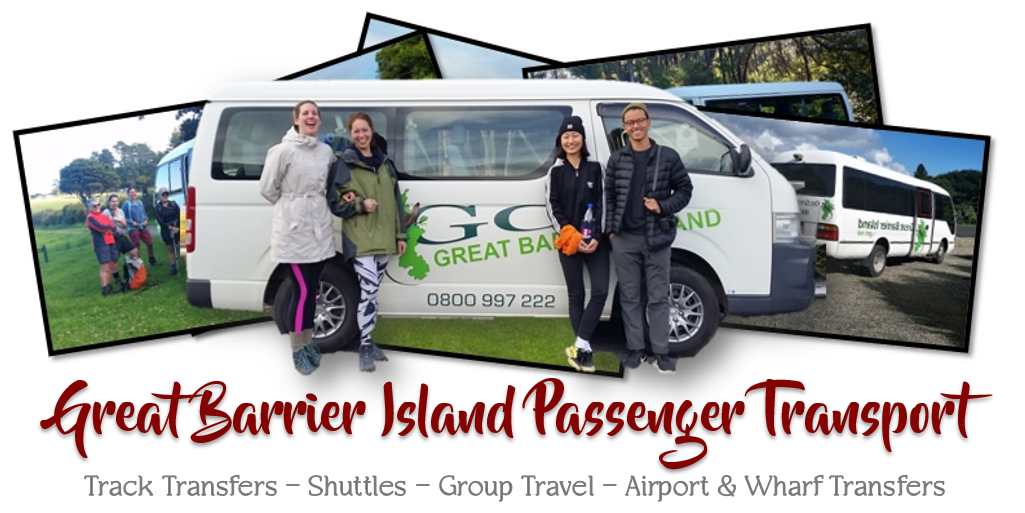 We offer a full range of passenger transport services on Great Barrier Island… Our airport & wharf transfers service operates daily and with our large luggage trailer we can get you and your gear to your destination easily.
Whether you need a station wagon taxi, a 12 seater van or a 20 seater bus, we've got it covered.
Trampers and mountain bikers also use our pick-up & drop-off service and our island wide taxi service is used by visitors and locals alike.
Custom & group tours, rental cars & vans… even a sober driver service!
We do it all!
Would you like to make an enquiry ~ or book your passenger transport?
Transfer Rate Guide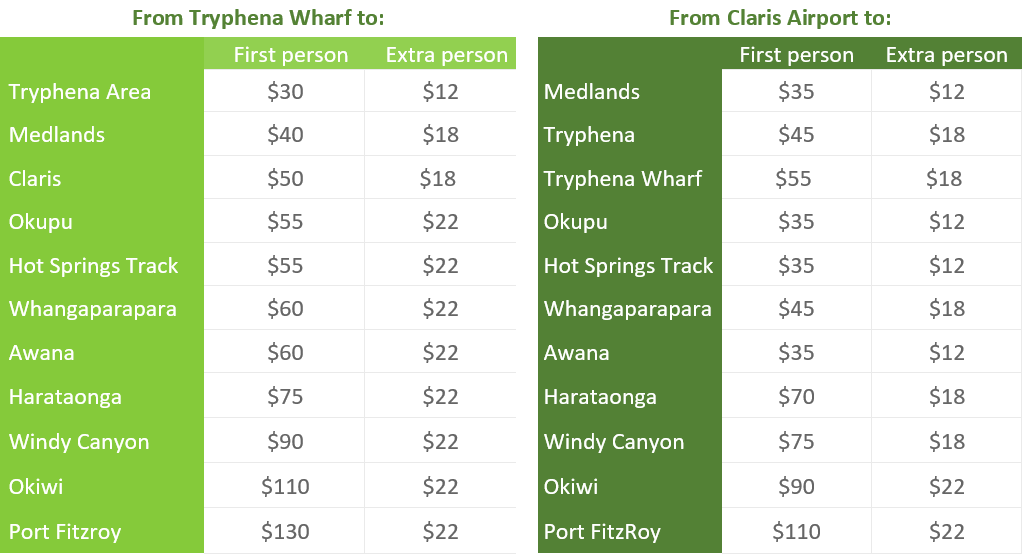 Ask About our Group Discounts