Kaitoke Dunes, Links Golf Course

Kaitoke Dunes Links Golf Course is a unique and challenging 9-hole golf course,  built on ancient sand dunes deposited some 40,000 years ago, where Moa roamed amongst Kauri forests.
During the construction of the course large amounts of Kauri Gum and ancient timber were unearthed. Moa gizzard stones have also been discovered here.
The course is carved out of the native scrub-covering, making it a tricky, but exciting course to play.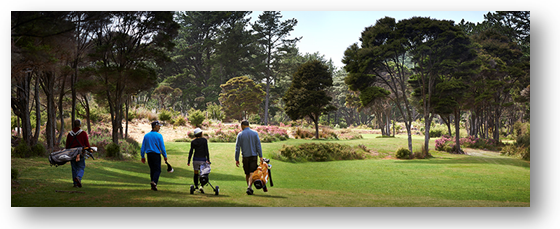 This is a Par 31 par course with a total length of 1379 metres. Don't let that fool you though, there are some difficult holes like No. 7 – 'The Black Hole'.
Whether you're a serious golfer or looking for a fun hit around with your mates or family, you'll have a great time at Kaitoke Dunes.
Find Us: At 68A Gray Road. Travel North through Claris to the Crossroads, turn right and you'll find us 500 past the Angasana Thai Restaurant.
General Information, Club Hire and Bookings: Call in to 'The Rocks Bottle Shop' - Claris Central, (just up the road from the Claris Airport) to pick up your clubs, tees, balls and score cards.
Phone: 09 4290 118
After Hours: 09 4290895
Green Fees: $22.00 per person.
Club and Trundler Hire: $10.00